Announcements
With the completion of a major relocation project earlier this year, CW Advertising and new media solutions specialists, ITFX Limited have now settled into their new Altham home. And, although the companies have shifted their advertising, strategic marketing and digital marketing operations just a few short miles along the M65, both businesses have felt the benefit of the brand new office premises and facilities.
Completed in March 2006, Saturn House provides a stunning setting for the ongoing development of CW Advertising and ITFX Limited, the area's leading advertising, marketing, PR and multi-media businesses. Both companies are housed within the superb new premises on Mercury Rise, which is certainly one of the premier office development sites in the East Lancashire area.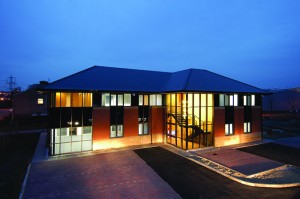 CW Advertising has been operating across the region for over 25 years and it is because of the company's ongoing expansion, coupled with the development of sister company ITFX Limited that a move to new 9,000 sq ft. office premises was a necessity. Add to this a major investment in the latest networking and IT solutions and it is easy to see how Saturn House points the way forward for both firms.
The state of the art technology and facilities that the new building offers have enabled more integrated and even more successful campaigns. In fact, it is less than 12 months since the move to new premises and everyone has settled into their task of providing effective, fully integrated marketing and new media solutions from the new purpose built headquarters. CW Advertising Managing Director, Clive Wood commented:
"As a major part of our programme for continued business development, the relocation to Saturn House will help us achieve our ambitious growth plans over the coming years. The facilities that the site enjoys are first class and the improved working environment underlines the company's commitment to its highly valued workforce and customers."
The construction of Mercury Rise has revitalised the entrance to Altham Business Park. The development has been designed with conservation in mind, with a number of attractive features being incorporated into the ongoing development plans to give the site a more rural feel. To encourage outdoor recreation, a picnic area is to be added as part of the extensive landscape work.
Posted by Creativeworld on
6th November 2006