Announcements
The second of our series of themed and topical marketing advertisements certainly saw an unusual selection from the CW dressing-up box.
From waiter to tennis pro, oversized chicken to Scooby Doo – the nudist obviously arrived late for the shoot and didn't have much choice but to go "Au Naturelle".
Timed to coincide with the London Marathon, again the emphasis was on having fun while going the "extra mile" for our clients – never being beaten and giving our all until the finish line is crossed.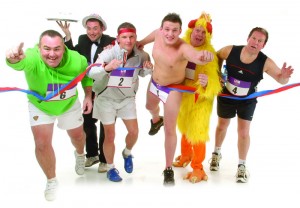 Posted by Creativeworld on
13th April 2008