Announcements
Well who'd have thought it – Clive Wood hits a magical Half Century!
Clive Wood celebrates his 50th Birthday today.
Friends and colleagues from CW & ITFX were all in attendance to present Clive with his favourite chocolate cake, an especially designed birthday card, wine and a very special golf ball – so all of Clive's golfing buddies had better beware.
This was officially the only time that Clive has ever been lost for words!
Here's to you Clive – we hope we've helped to make an old man feel very happy – or should that be, a happy man feel very old?
Happy 50th!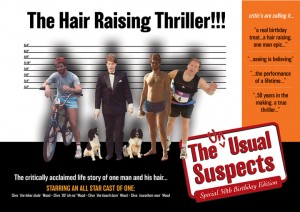 Posted by Creativeworld on
25th September 2008