Exhibition
Marketing
Website
August 2010 saw the Backhouse Jones website receive a subtle face-lift at the hands of the skilled technicians at Creative World.
As a forward thinking and progressive firm of lawyers, James and Jonathon Backhouse along with Ian Jones and the rest of the directors never let the grass grow beneath their feet.
Their new look is both dynamic and adaptive, with the construction taking into account all foreseen future requirements without compromising on the site composition.
David Bates said, "Working with the Backhouse Jones team is always a real pleasure as everyone gets to have input in generating the very best results. In addition to the website, Creative World have also created exhibition banners for the Euro Bus Expo held at the NEC  in early November and have organised several photo shoots at their head office near Clitheroe"
Creative World wish the Backhouse Jones team every success in the coming months and years and look forward to working with you all again very soon!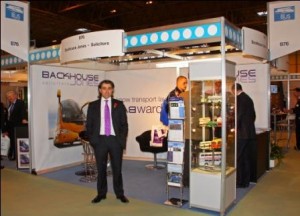 Posted by David Bates on
16th November 2010