Announcements
Design
Interactive
Marketing
News
PR
Website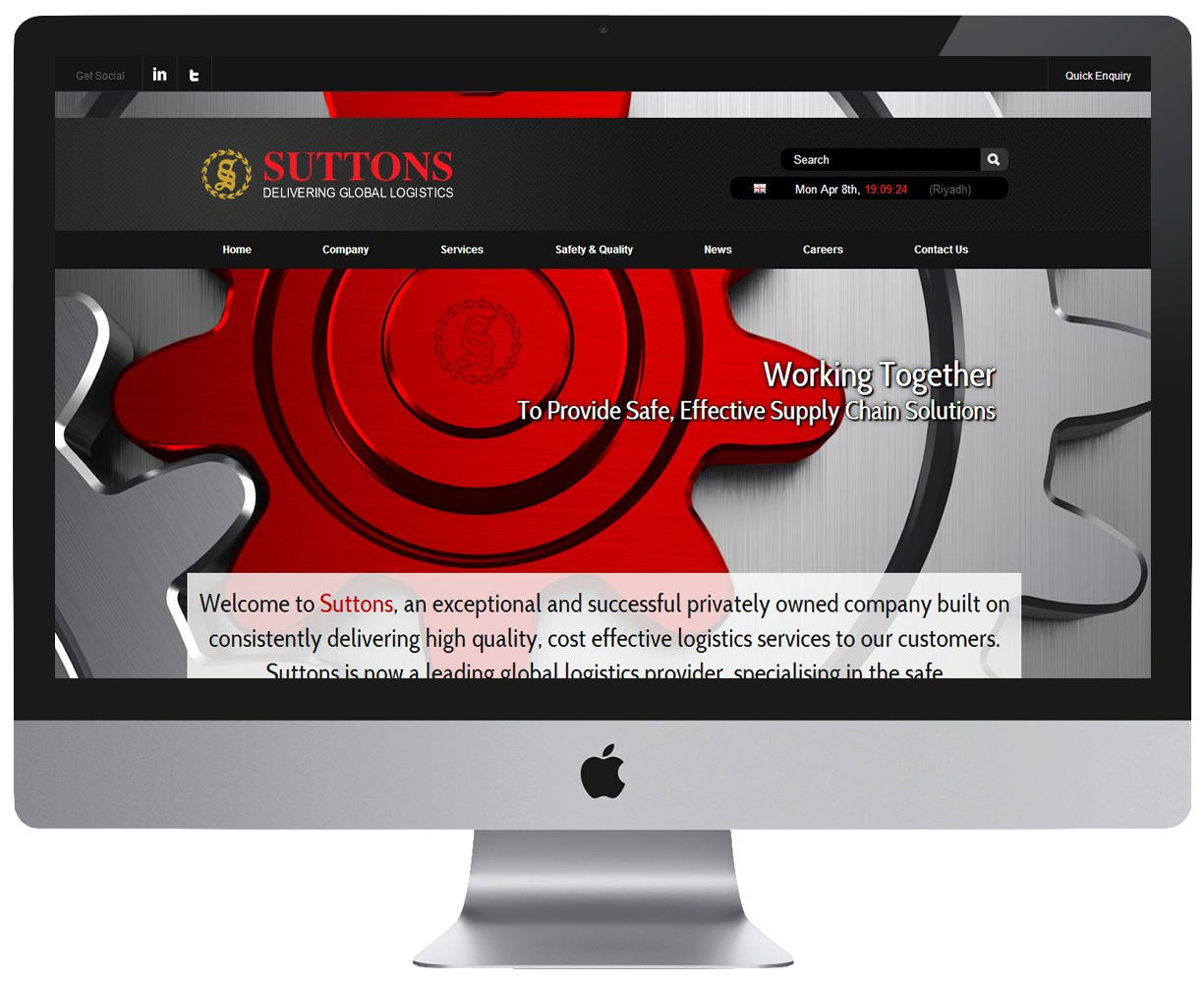 When it comes to specialist logistics operators they don't come much bigger than Suttons Group. Established in 1926, Suttons is one of the fastest growing businesses in the UK, specialising in the transport of bulk liquids, powders and gases around the world.
The Group, has four subsidiaries focusing on bulk international transport, road tanker transport, UK warehousing and chemical drumming, and has offices in Europe, the Far East, Middle East and the US. Since the launch of their original website back in 2006, the company has expanded on a global level and required a website to reflect UK and international operations.
This is where the innovative design and marketing skills of our team at Creativeworld came in. As one of Lancashire's leading digital design agencies, we were exclusively appointed back in November 2012 to design and develop a brand new corporate website that would go out to a worldwide audience.
This is a website that will be viewed on an international level, which is huge for us as a business.
We have enjoyed a fantastic working relationship with Suttons in recent years, having worked on a variety of different marketing schemes for them. Clive Wood, Creativeworld Managing Director added "It's rewarding to know that an organisation with the calibre of Suttons has the confidence in us as a creative design agency to produce something of such importance. This is a website that will be viewed on an international level, which is huge for us as a business."
The brief was to produce something that reflected the company's brand identity and get across the wide variety of logistics services the company offers. It was also important for the website to have the ability to accommodate multiple languages.
With this in mind, the team set to work on creating something truly bespoke and innovative to Suttons. The website features an opening page that adjusts according to your location current ip address, meaning whether you're in China, Great Britain or Saudi Arabia it speaks the appropriate language. The opening page also shows a location relevant image, giving the user a more personal first impression.
"There is more to it than just building a fancy website for a client; it's important you have an understanding of what the company wants to achieve long term. You have to consider their marketing strategy and work with it." Clive added.
http://www.suttonsgroup.com/uk/home
Posted by Jack Dyson on
12th July 2013