Commercial Property
News
Uncategorized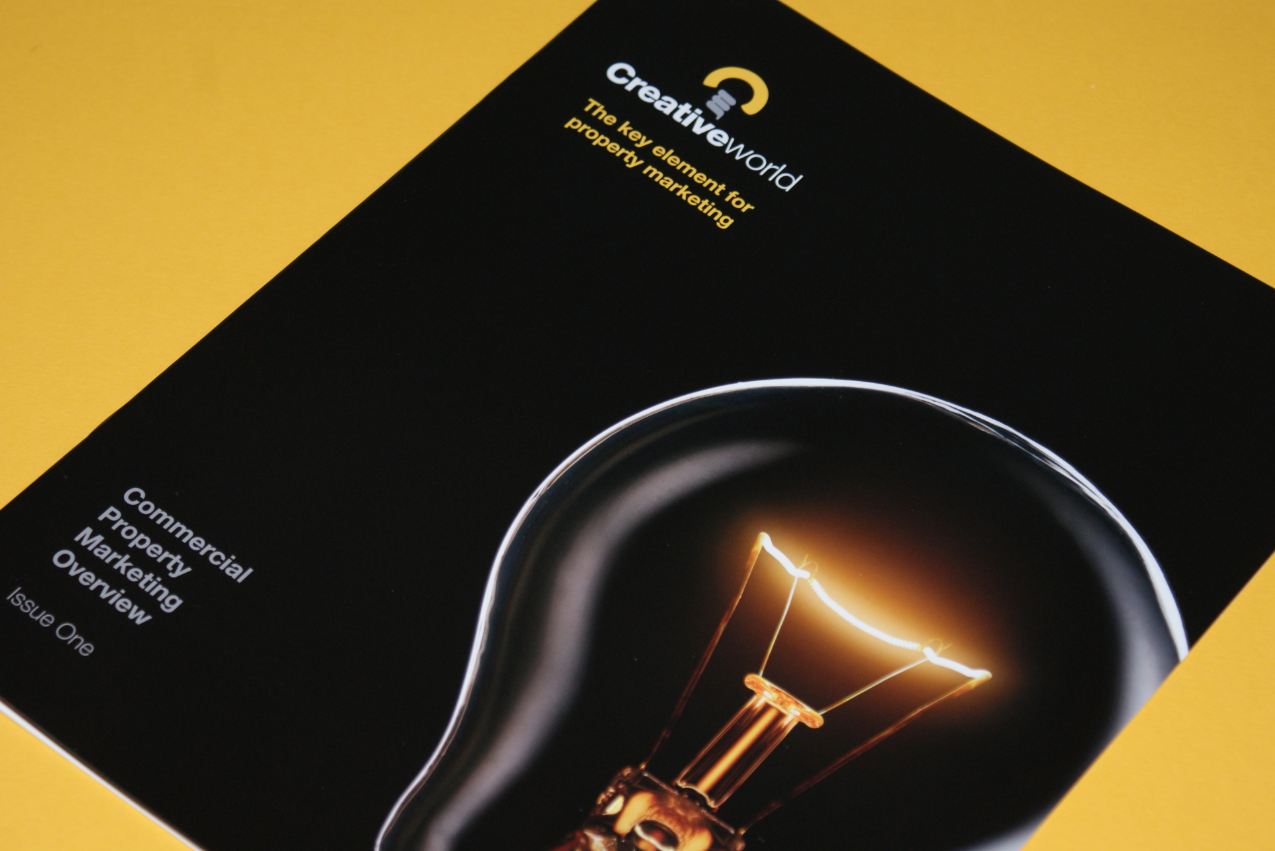 Here at Creativeworld we have been working in the commercial property market for over 20 years, and are one of the county's most recognised creative marketing companies. In this time we have had the pleasure of working with all types of professionals, from the highly charged property owner, the conservative pension fund manager, the property adviser and many other characters – creating some truly innovative and inspiring marketing literature along the way.
During the last few years the market has gone through some challenging times, with marketing budgets regularly being reduced, which is understandable due to the market conditions we currently find ourselves in. What is important to us is that our clients get good value for money and that every pound spent, is spent effectively. To completely cut marketing budgets is a little short sighted, we feel, we only have to look at leading companies and brands that affect our everyday life; they adjust their marketing to the current conditions, never cutting their budgets completely and there are many cases to prove this is the best way to move forward.
We use our vast wealth of experience in the industry to assist in the lease of properties all over the country; from print to digital brochures, in-house or bespoke style to create the impression of exclusivity, organising photography to show off the property to its full potential, designing a tailor made marketing strategy to best represent the property to potential suitors through advertisements and signage or creating a website where the information is available to all or accessed through secure links that can be monitored from anywhere in the world.
What is important for our clients is that we are able to take away a lot of time and effort in the production process, so they can concentrate on the strategy of selling the property and ensuring the deal runs as smoothly as possible. We ensure that deadlines are met, and with no hidden charges along the way, the initial budget agreed is what we work with, allowing you complete peace of mind. We pride ourselves on the quality of work we produce and through our expert team of passionate individuals, are able to create something truly special for each project we work on.
Included in this first issue is a sample of some of the instructions we have been involved with in recent times, give you an insight to what we can offer you as a creative agency.
26th June 2013